RADAR 2021: Südtiroler Sparkasse's initiative to support companies in their innovation process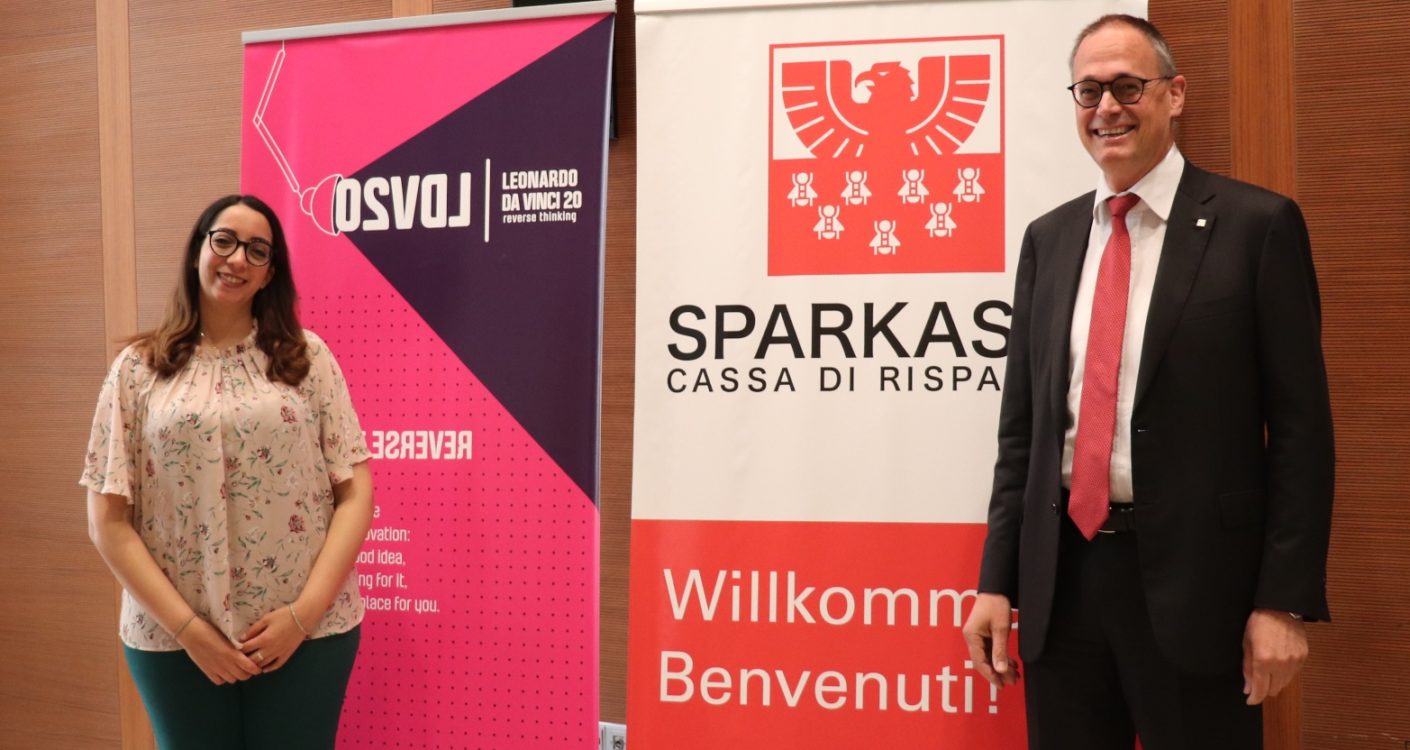 RADAR 2021 is the second edition of the Südtiroler Sparkasse initiative, which has started these days with a new call. It aims to support companies in their internal innovation through collaboration with young businesses. Registrations will close on 21 June 2021.
In 2020 Sparkasse launched its first successful corporate-startup matching program, called "LDV20 Open Innovation Program". Now it is time for the second call, which has been given a new name: RADAR 2021. The three participating companies seeking partnerships with innovative start-ups are the Melinda apple consortium, FZSoNick, battery manufacturers, and MSM Stampi, specialists in mould making.
"It is not difficult to guess the reason for the name radar: Sparkasse aims to act as a driver to find innovative companies. Especially in times like these it is important for companies to continue to innovate. Sparkasse wants to help them to do this" says Moritz Moroder, Head of Commercial Banking at Sparkasse and adds: "Sparkasse is organising the new call together with three companies that are important clients of the bank: Consorzio Melinda from Val di Non, FZSoNick from Vicenza and MSM Stampi from Verona. Together with these three companies, we are looking for high-tech startups and SMEs throughout Italy, but also in Europe."
"Unlike the main startup programmes, we do not seek solutions for ourselves, but realities that can help our client companies to innovate. The common themes of the call will be sustainability and digital transformation," explains Sofia Khadiri, Innovation Manager at LDV20, and adds: "Startuppers will have to indicate which company they want to address and how they think they can meet their needs. The important thing is that it is a start-up with a solution already developed, at least in the prototype phase.
The call will be open until 21 June 2021. Applications can be submitted at this link: https://www.ldv20.com/startup/radar/. Once the call is closed, Sparkasse will proceed with the evaluation of the proposals together with the three companies involved. After an initial screening, pitches will be organised with the most interesting startups. By July the first interviews will start and the experimentation of possible partnerships will start accordingly. Finally, a closing event on the 28th of October is scheduled. During the event the most interesting startups will be presented and the winner will be nominated. The prize of the event is a long-term car rental Sparkasse Auto for 18 months.
back to the list