LDV20 supports M'illumino di meno.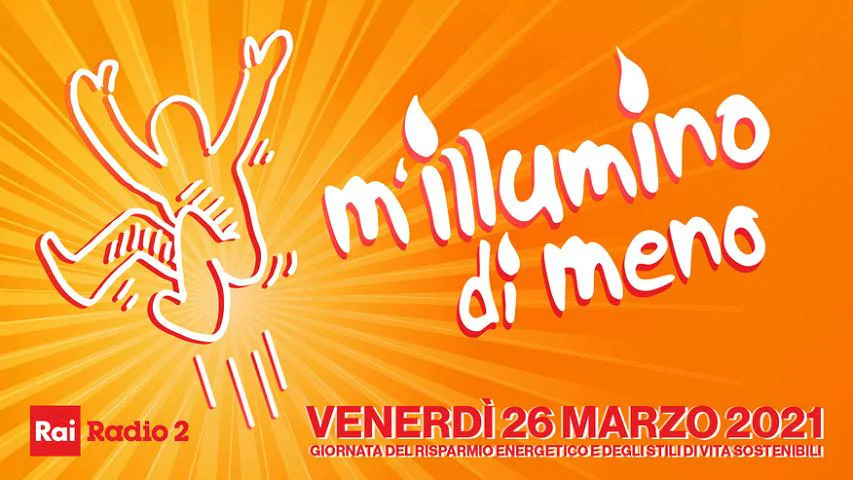 Tomorrow, 26 March, is Energy Saving and Sustainable Lifestyles Day, also known as "M'illumino di meno".
Launched in 2005 by Caterpillar, a Radio Due show, the initiative invites people to reduce energy consumption to a minimum by switching off as many non-essential electrical devices as possible. It is a symbolic energy silence, which in its sixteen years of life has "switched off" monuments in Italy, such as the Arena in Verona, the Colosseum and the Leaning Tower of Pisa, but also abroad, such as the Eiffel Tower, the Prater Ferris wheel in Vienna and Trafalgar Square.
From the symbolic gesture of switching off the lights when they are not needed, the possible interventions have been extended to a decalogue, which calls for action also in terms of energy efficiency, reduction of consumption and sustainable mobility. These small gestures can be implemented by both private individuals and companies, and, if added together, can bring great results!
Our RADAR program is moving in this direction, looking for companies eager to look to the future of their sectors, focusing on two themes: environmental sustainability and digital transformation. We will soon announce the companies that have decided to apply for our service and publish their challenges for innovative start-ups and SMEs. This will be our "Salto di specie": a multiplier effect for innovative technologies and solutions, so that 2021 will be "the year of change for our planet", as called for by the President of the European Commission, Ursula Von der Leyen.
back to the list