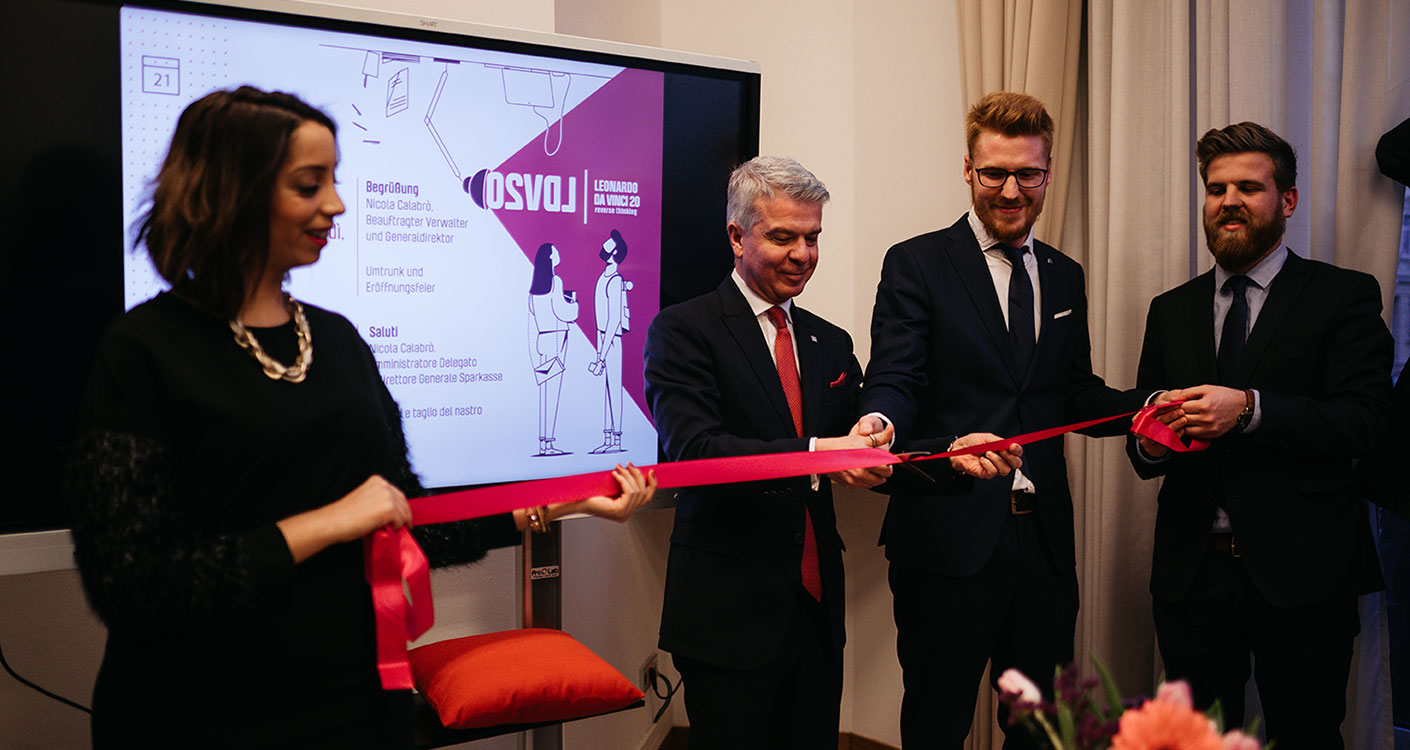 February 21st marked the inauguration of LDV20, the space dedicated to innovation and young people.
Created by Sparkasse Südtirol, it will provide networking and consulting opportunities for entrepreneurs, host training events, as well as develop new products and services for Sparkasse Südtirol. The key to its philosophy is reverse thinking, inverting the point of view away from the traditional line of reasoning and embracing Open Innovation.
The launch was marked by two events:
the official opening of LDV20 with the ribbon-cutting in Via Leonardo da Vinci 20, and
conference and discussion panel on the topic of Fintech, Insurtech, and traditional banking methods with the participation of the CEO of Satispay Alberto Dalmasso, the CEO of Net Insurance Andrea Battista, and the CEO of Sparkasse Südtirol Nicola Calabrò hosted at the Sparkasse Academy
"For us, the opening LDV20 represents a moment of particular importance. It will contribute to the future development at our bank and we are dedicated to seizing all the opportunities and ideas that will be gained through this space of innovation. Wishing all the best to Sofia Khadiri, Benjamin Hirber, and Pietro Trentini!" said CEO and General Manager Nicola Calabrò.
back to the list